by Ant Pruitt
Omg, omg. OMG! I recently stumbled upon the awesome Air and Space Museum website. The actual museum is in Paris, but the website offers lots of tidbits and aviation geeky goodness.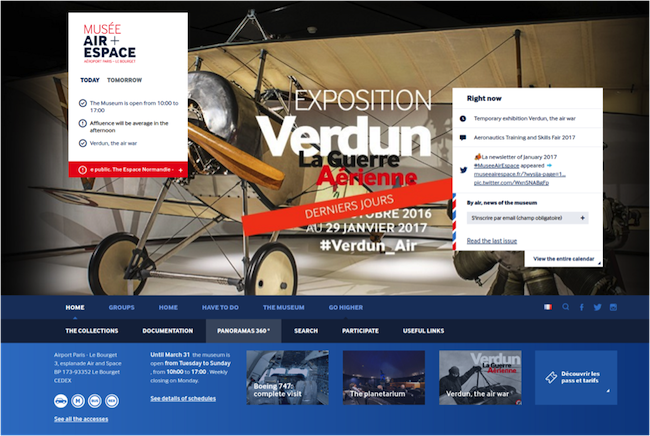 Air and Space Museum Website
Sure the site is in French, but Google Chrome will easily translate the page for you at the click of a button. What caught my attention more than anything were the 360-degree images of various vintage cockpits.
How to View the 360-Cockpits
When you visit the homepage of the Air and Space Museum, hover over the tab labeled "Go Higher" at the bottom of the main image. Select "Panoramas 360."
Once you're on the page, you'll see two options – one for "Steering Cabins" and the other for "Halls." Click on "Steering Cabins." This will give you an awesome list of aircraft to tour. Added bonus: you'll be able to peruse a few helicopter interiors as well.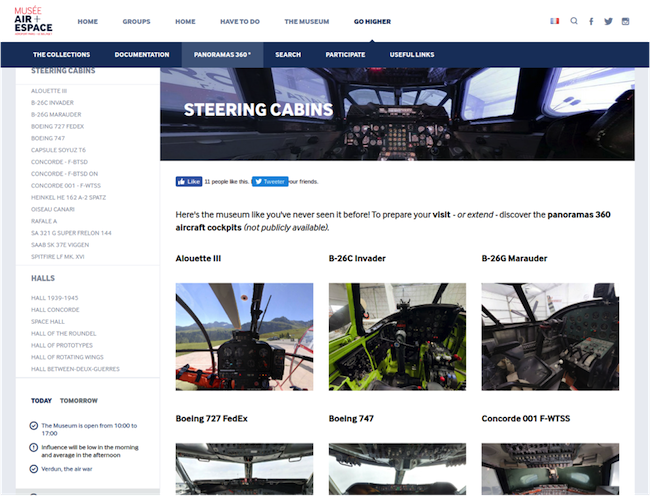 Air and Space Museum Cockpit Tour
When you click your aircraft of interest, you're taken to a page that presents a panoramic 360-view of the cockpit. You're able to click and drag your mouse over the image to view the different perspectives. Or, if you're interested, you could use the controls at the bottom of the image for navigation.
It's fascinating to look at the array of instruments and equipment in these historic cockpits. The dials and levers are so archaic and simple. In my opinion, that's probably a good thing when you're flying at 30,000 feet and over 500 mph.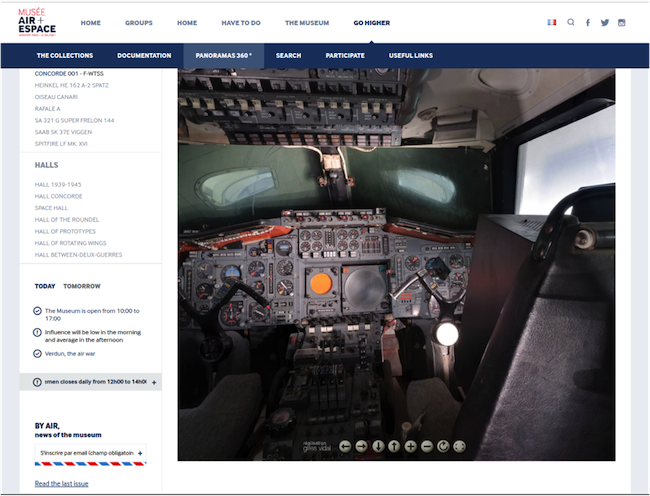 Air and Space Museum Website Cockpit Detail
Looking at the various aircraft made me appreciate today's pilots even more. The training and responsibility every pilot must shoulder must be tremendous.
If you're able to get to Paris to view the Museum of Air and Space, be sure to check out the exhibit. Unfortunately, you won't be allowed to sit in the cockpits. Thank goodness for the internet and 360-degree images.
Ant is a tech pro and writes about support, modern tech and photography. When Ant is not snapping photos on his smartphone, he's actively engaging the photography community. Ant also writes for Tech Republic.