Our focus
What We Do
We help you engage and build audiences by telling your unique stories through integrated content marketing. Our content can help you build a lasting relationship with your customers.
Why We're Different
We write what we know: Our writers are subject matter experts in the industry they report on, delivering content that resonates with your audience. Our goal is to deliver relevant content that connects with your customers.
We're Content Marketers
The great content you write about your company needs to be seen, so we amplify the reach of your content through marketing and social channels to target and engage the right audiences.
Our Services
We tell your unique story through a full range of content marketing services. From content strategy and development, editorial oversight, marketing, and social engagement and distribution, we bring your company closer to its audience.
About Us
We're a team of experienced writers who can tell your story the way it should be told
What type of content defines you?
Your company has a unique story to tell. How you tell that story makes all the difference between sparking that special connection with your customers, or getting lost in the noise. We focus on defining your company's unique story through custom content development and effective digital content marketing. We know how to target and build audiences through original content that grabs their attention and informs them. We write stories that we like to read. We curate and socialize content that we find interesting. Our team comprises some of the freshest and most respected voices in content marketing and journalism. We tell your story the way it should be told.
Content Development

We start with your goals and create a smart content strategy to drive results.

Managed Editorial Services

If you are working with a team of distributed writers, we can help manage your editorial team.

Our Network of Subject Matter Experts

We help create a unique voice by assigning writers who are the best in the business.

Content Marketing

We immerse ourselves in your business to develop a powerful content marketing plan.
Team
Our writers are industry experts and write content that resonates with your audience.
Joy Ma
Principal, Content Strategist
Joy is an experienced content strategist who specializes in writing web content and high-impact copy. High concepts and creative exploration are her favorites. She has led editorial and publishing teams for projects for Dell, HTC and is an advisor at FireStart Partners.
Dino Londis
Content Development
Dino is a published information security technology professional, having written and edited for Information Week, BYTE, Dice, Invests.com, International Legal Technology Association, Quick and Dirty Tips and others. He was on the launch team that built Dell's Tech Page One and HTC's BreakingModern.com.
Our writers work in the industries they report on delivering content that resonates with your audience.
LATEST NEWS
From our writers, editors and designers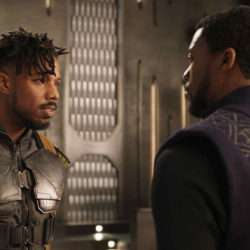 I was fortunate enough to see the latest blockbuster movie from the Marvel franchise, Black Panther". I didn't know what to expect, but I knew I wanted to be someone who saw the movie for two reasons. First, to support my former neighbor and high school competitor "Chad" Boseman. I actually despise the movie theater[…]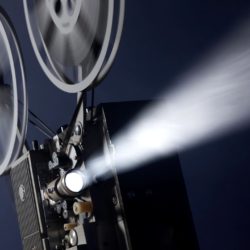 A Statista report shows how the share of TV households with a Netflix subscription in the United States in 2011 rose from 28 percent to 54 percent in 2017. That's a 92 percent increase. If you're like me, you have your Netflix watchlist that's longer than you can binge in a month. And some of[…]
Previous
Next