by Ant Pruitt
Earlier in the day, I was traversing a desert landscape filled with flashing lights, high rollers, pyramids and an Eiffel Tower replica.
And now, an hour later, I found myself in Utah at the Salt Lake International Airport. This quaint (and beautiful!) airport has always been one of my favorite stops when flying across the U.S.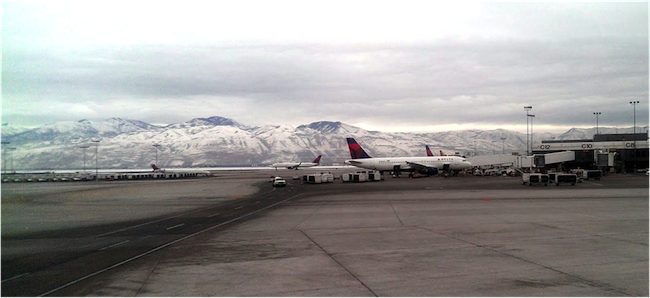 Salt Lake Airport is a hub in the Delta Airlines network, and provides space for KLM and the U.S. Postal Service. The airport is located in the middle of the Rocky Mountains, yet it's only minutes away from downtown Salt Lake City. This makes it easily accessible for locals who (for some strange reason) want a quick getaway. In addition to Delta, smaller airline SkyWest also has roots in Utah. It's common for these airlines to offer Salt Lake City as a domicile option for newly hired staff looking to kick off their airline service career.
Inside SLC
We hear a lot about the massive footprints of airports such as Atlanta and Denver. This is not the same regarding SLC. KLSC is big enough to have two terminals and five concourses, yet small enough for you to execute a quick sprint to your connection flight if you're running late. I know I'm not the only person that's been in that scenario, right?
When I'm putting together my travel itinerary, I purposely plan for extended layovers. Since I hardly ever use the lounge areas provided by airlines, I bone up on the amenities offered by the airport. Like a lot of people, I enjoy finding a quiet spot to camp out with my laptop and a beverage. Waiting for my plane to arrive presents a great opportunity to get some work done and catch up with friends and followers on Twitter. This means I need comfy seating with ample power outlets and Wi-Fi. To that end, KLSC offers plenty of connections for your laptop or other powered devices as well as free Wi-Fi. (Just make sure you safely secure your connection.)
The staff at SLC offers a warm environment to make your layover a pleasant one. From the gate attendees to the ambassadors roaming the concourse, you're greeted with a smile and willingness to help.
There are a lot of sports fans at SLC too. During my last visit to the airport, the college football playoffs were in full swing. Naturally, I was wearing my usual Clemson University attire. Everybody I interacted with was passionate about collegiate athletics. Washington Huskies fans, Oregon Ducks fans, and of course, Utah Utes fans were all over the place. It was pretty awesome.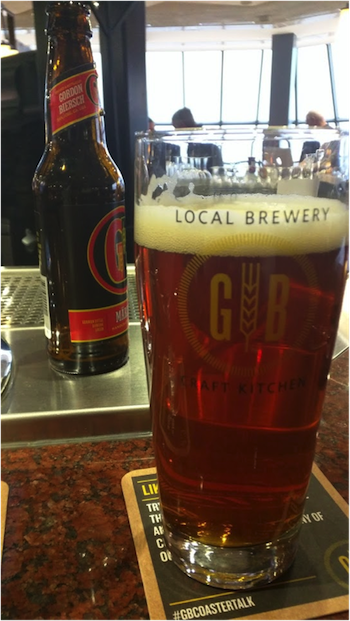 Eats and Drinks
In addition to finding a nice spot for work and leisure, I enjoy discovering quality grub in my airport layover. One of my favorite locations is the Gordon Biersch Brewery. This pub is located upstairs over the TSA check. The beer and food is wildly popular around the nation with this chain. Even the scaled-back airport menu is outstanding. I recommend the auburn marzen brew, by the way.

Lastly, my absolute favorite part of KLSC is the view! This surrounding area is beautiful. Come during the winter season and you'll see magnificent snow-capped Rocky Mountain vistas. That's because the mountains are not off in the distance. You're literally nestled right in the middle of them while at the airport.
If you're a taking trip from one U.S. coastline the other, I recommend the Salt Lake City airport being one of your spots for a layover. Quiet and small, the views are majestic.
Ant is a tech pro and writes about support, modern tech and photography. When Ant is not snapping photos on his smartphone, he's actively engaging the photography community. Ant writes for Tech Republic.